Thick Film Heating Tube
Product categories of Thick Film Heating Tube, we are specialized manufacturers from China, Thick Film Heating Tube, Heating Tube suppliers/factory, wholesale high-quality products of Radiant Tube Heaters R & D and manufacturing, we have the perfect after-sales service and technical support. Look forward to your cooperation!
China Thick Film Heating Tube Suppliers
Using the technology of silk-screen printing and high temperature sintering, the surface of stainless steel tube was covered in order by sinter dielectric layer, resistance layer, silver conductor layer and isolation glazes protective layer.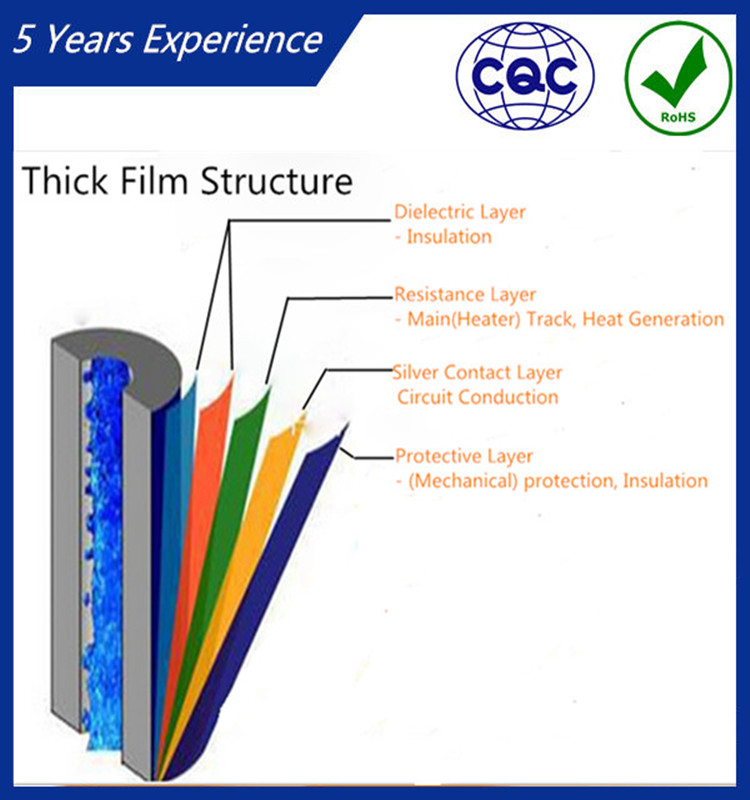 The major series is SUS 430 and 444 as substrate, which is covered by thick film.
The diameter range is φ10mm-φ85mm, length is from 110mm to 262mm, the maximum power is 6KW per tube.
Standard product is in stock. And customized product for special power, voltage and other requirement is available.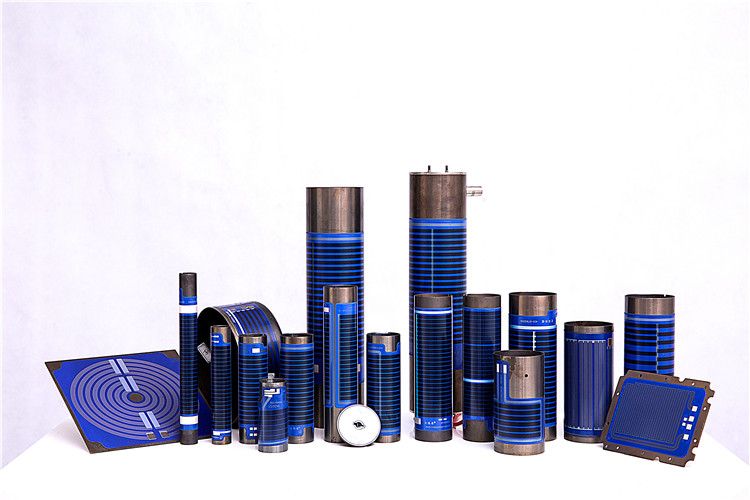 1, Safe and durable high strength: stainless steel substrate, Multi-layer microcrystalline vitreous insulation.
2, Fast heating: heating circuit has temperature rise over 80~150 degrees per second.
3, High utilization rate of heat: directly rapid-heat stainless steel tube, a big heat exchange area, fast replacement, efficiency up to above 98%.
4, Green and environmental protection: pure resistive load, no electromagnetic radiation, good for human body and mind.
5, Special tubular heating structure not only provides a great convenience for special application areas, but also provides an irreplaceable condition for the development of new products.
6, Customized services: we tailor-make electric heat products and provide application solutions for enterprises.




Those new types Thick Film Heater Tubes are special designed for Through-Flow applications, such as Instant Hot Water dispensers, instant water heaters, instant coffee maker, electric heating water faucet, instant water flow heater under sink, industrial water flow heater...