Test Kit With Water Tank
Product categories of Test Kit With Water Tank, we are specialized manufacturers from China, Test Kit With Water Tank, Test Kit suppliers/factory, wholesale high-quality products of Aquarium Water Test Kit R & D and manufacturing, we have the perfect after-sales service and technical support. Look forward to your cooperation!
China Test Kit With Water Tank Suppliers
In order to get continuous hot water in target temperature, NTC temp sensors & water pump & electric control system are required to work with TF Heater Element.
We make this Electric Testing Kit as Mini Electric Hot Water Dispenser Prototype, which can be set to supply target temperature hot water or water volume in each single heating process.
We also add a preheating water tank.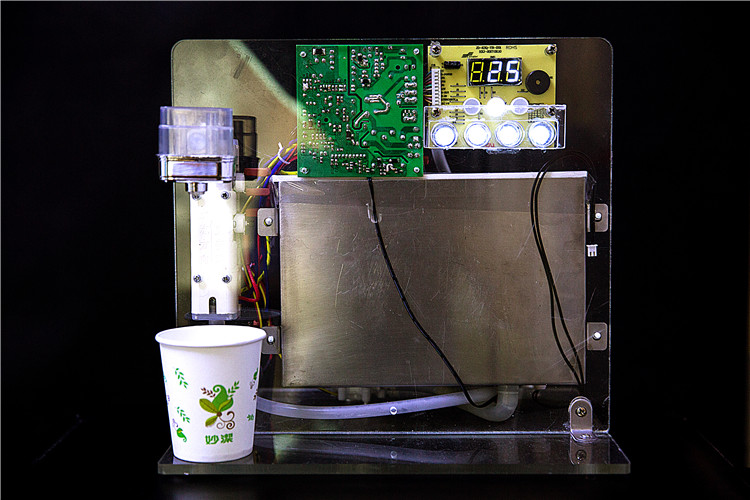 It'll help customers to understand how thick film heater works and to learn more thick film heater applications in new model R&D.
The Electric Thick Film Instant Heating Testing Kit is assembled by Thick Film Heater Element, DC Membrane Pump, PCB control system, LCD Display, Touch Buttons etc.
Target Temperature: 60℃, 70℃, 80℃, 90℃ and 100℃
Volume in single heat process: 150ml, 500ml and 1000ml